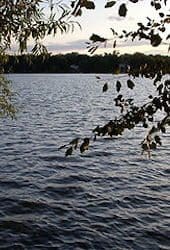 Welcome and thank you for visiting the INSURANCENTER – Stolarick & Company, Inc. web site. We are a full service independent insurance agency offering quality insurance coverage, a high level of professional service, and a long-term relationship with our customers.
Since 1977, our family owned agency has been providing a full line of insurance products for the residents of northern Illinois and southern Wisconsin. As an independent agency, we partner with some of the finest insurance carriers, enabling us to give our clients the best combination of service, coverage and price. Since our inception, our values and goals have not changed: to give our clients the very best service available with personal attention to their insurance needs. We do so in the most reliable and ethical way.
Who We Are
INSURANCENTER – Stolarick & Company, Inc. has been helping families and businesses protect and plan for their future. The agency was founded by Daniel E. Stolarick on simple, traditional values: Price, Service, Integrity, Professionalism and Customer Satisfaction. These values continue strong today and are at the heart of all agency operations.

What We Do
The combination of knowledge, service, pricing and relationships separates us from the competition.
Specialist Knowledge:
We use our knowledge to solve problems for the benefit of our clients. From large companies to contractors, individuals and small businesses, at Stolarick & Company, Inc. we provide customized coverage solutions based on expert advice and risk assessments.
Unparalleled Service: 
At INSURANCENTER – Stolarick & Company, Inc. our motto is simple: We make excellence routine. We develop personal relationships with our clients and enjoy being a valuable part of their business management teams.
Competitive Pricing:
INSURANCENTER – Stolarick & Company, Inc. develops comprehensive, strategic programs to lower the cost of doing business. By having several companies we are sure to find the most competitive company available to reduce your insurance portfolio cost.
Carrier Relationships:
We maintain excellent relationships with the best carriers in the business, ensuring access to a large range of markets and products to serve any need. You won't find a more complete package from any other insurance agency.
An Independent Advantage
We are Independent Agents in Gurnee, Illinois, free to choose the best carrier for your insurance needs. We do not work for an insurance company; we work for you. We work on your side when you have a loss and follow through to see that you get fair, prompt payment and service. INSURANCENTER – Stolarick & Company, Inc. represents a carefully selected group of financially strong, reputable insurance companies, therefore, we are able to offer you the best coverage at the most competitive price.
What is an Independent Insurance Agent?
When you decide to buy a car, you wouldn't purchase the first one you see. What if one day the automobile industry decided to make only one type of car, one make and one model. You wouldn't have a choice!
The same situation holds true for insurance. You need insurance to drive a car, to purchase a house, to protect your family's financial future and to run a small business. But if there was only one insurance company that offered only one type of insurance, car insurance, home insurance or businessowner policy — you wouldn't have a choice. The only solution would be going to that one company.
With an independent insurance agent, you have choices. Independent agents are not tied to any one insurance company. One of the advantages of using an independent agent is that he or she works to satisfy your needs. You are using an expert for an important financial decision.
An independent agent has several companies that he or she can approach to get you the best coverage at the best price. And your independent agent will know the companies with the most efficient claims departments to recover your losses as quickly as possible.
When you buy insurance, whether it's for your home, your car or your business, you want an advocate who will properly assess the risks you face and give you an objective analysis of the marketplace, it's up to you to make the final choice.